Outlander by Tartan Tours Scotland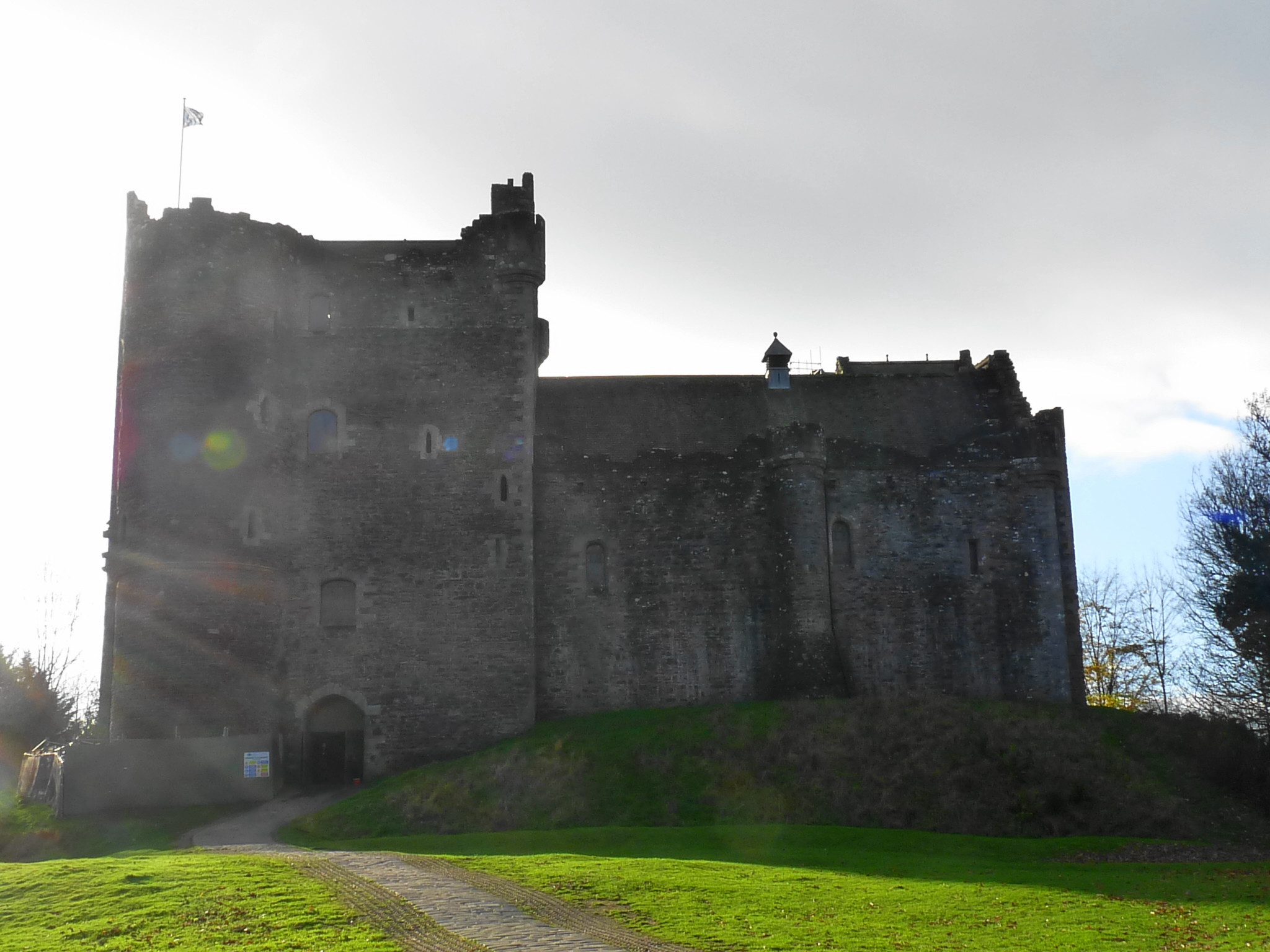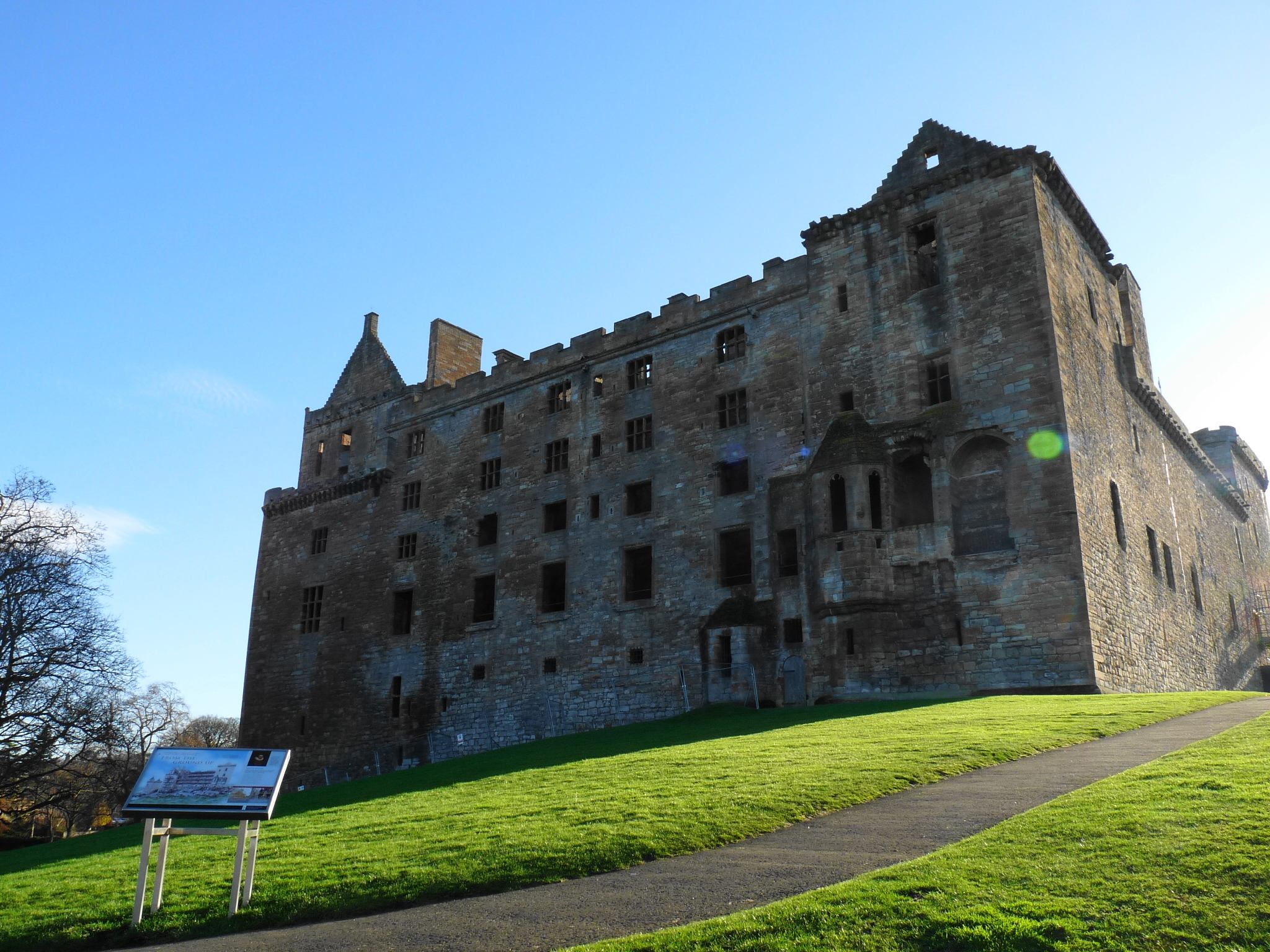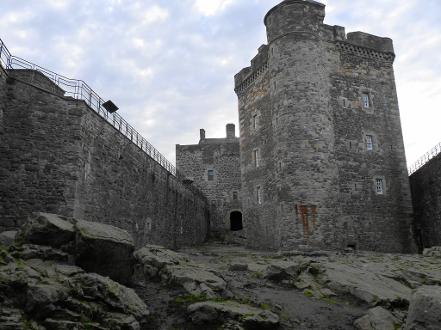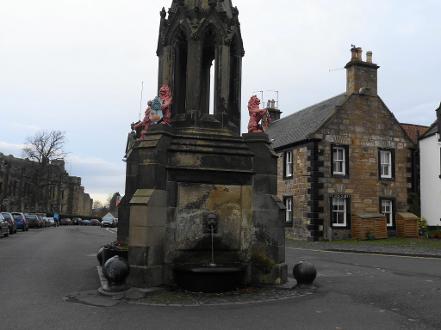 Tartan Tours Scotland Outlander Tour
Our Outlander Tartan Tours Scotland tour starts with a visit to Doune Castle. Doune Castle plays a leading role in season 1 as Castle Leoch. The 18th Century home of Colum Mackenzie and his clan. It also features in the 20th Century when Claire and Frank visit the ruins on a day trip.
We then take a short drive to our second Outlander tour location of Linlithgow Palace. The palace again featured in season 1 as Wentworth Prison, where Jamie was imprisoned.
After visiting this former Royal Residence, our Outlander tour continues on to Blackness Castle which featured in Season 1 and 2. This 15th Century Castle featured as the setting for the Fort William headquarters of Jack Randall as well as the place where Jamie's heart wrenching incarceration took place.
Our final stop on this Outlander tour is Falkland which was used as Inverness in season 1 and 2. One of the most famous Outlander shots were taken here as the ghost of Jamie looks up to Claire's window from the Bruce Fountain. At this this last stop on your Tartan Tours Scotland Outlander tour you can also see the Covenantor Hotel which was Mrs Baird's Guest House. Farrell's Hardware shop which is Fayre Earths Gift shop and Campbell s Coffee House which was Campbell's Coffee Shop.
This is a full day tour, which lets you see four of the most famous Outlander locations.
Our Outlander Tour includes collection, and transportation to and from all four locations your personal tour guide for the day.
We suggest you allow 8 hours to ensure you make full advantage of this memorable day with Tartan Tours Scotland.
Maximum tour size - 6 people contact us now for details and availability
Outlander Tours By Tartan Tours Scotland
Available for booking now from Tartan Tours Scotland.
Private Tour 1-6 people
Private Tour Guide
4 fantastic Outlander Locations

Collection/drop off available Glasgow and surrounding area. Contact us now for further details
Tartan tOURS sCOTLAND oUTLANDER tOUR
Our Outlander Tour, allows you to visit four fantastic locations which were used in the making of Outlander. Tartan Tours Scotland will let you travel in style and luxury to all locations, where there will plenty of opportunities for photos to take home to show friends and family.
Outlander is a television series which is based around the novel by Diana Gabaldon. Produced by Sony Pictures Television and developed by Ronald D Moore. Outlander was premiered on the 9th of August 2014.
The show follows Caitriona Balfe who plays Claire Randall who finds herself transported back to 1743 Scotland. She encounters Sam Heughan who plays a Highland warrior called Jamie Fraser and they all become tangled up in the Jacobite rising of that time.
All four locations on this Outlander Tour are not only famous for Outlander but are also important parts of Scottish History in their own rights.
Doune Castle was originally built in the 13th Century and was damaged in the Scottish Wars of Independence, before being rebuilt by the Duke of Albany who was son of King Robert the second of Scotland. The castle saw lots of military action during the Jacobite rising. By 1800 the castle was ruined. However restoration works took place in 1880 and it is now maintained by Historic Scotland.
Linlithgow Palace was one of the main Royal residences of Scotland's Kings and Queens in the 15th and 16th Century Mary Queen of Scots was born in the Palace. A Royal Manor since the 12th Century it was burned out in 1746. Its swansong came in 1745 when Bonnie Prince Charlie visited with his Jacobite Army on his march south to England. The fountain was made to flow wine in his honour. The Duke of Cumberland took his revenge in 1746 by ordering his army to burn the building.
Blackness Castle known as the ship that never sailed due to its shape leading to the banks of the Firth of Forth. A 15th Century fort, which has been mainly used as a prison. It was strengthened in the 16th Century and was then regarded as military stronghold. However a Century later Oliver Cromwell defeated these fortifications and took the castle. It was repaired in 1693 and returned to being a prison and minor garrison.The Castle was also used briefly during World War One as an ammunition tore.
Falkland is a small village with a population of just over 1000 people. This Fife village was also a former Royal Burgh. The village dates back to 1160 with the building of Falkland Castle. Falkland was Scotland's first conservation village. Probably best known for Falkland Palace built by James the Fourth on the grounds of the Castle. Mary Queen of Scots was a frequent visitor. During its occupation by Oliver Cromwell just like Holyrood Palace fire broke out and destroyed the East Wing. Other features in the village include the old horse market.
To check availability of this tour please contact Tartan Tours Scotland using our contact page and we will be only too happy to arrange a fantastic private tour just for you while you holiday in Scotland.
Or why not look at some of our other tours that are offered by Tartan Tours Scotland, The Falkirk Wheel, The Kelpies, Inveraray, Loch Lomond, Stirling Castle, Jacobite Tour, Bannockburn, Whisky and Wallace, Culloden, Outlaw King , Ocean Terminal Greenock, Glasgow ,Robert Burns, Mary Queen of Scots Tours. and our new exclusive Robert the Bruce Tour.
The Falkirk Wheel a marvel of engineering, The Kelpies modern day 30ft sculptures, Inveraray with its stunning Castle, Loch Lomond with its Bonnie Bonnie Banks, Stirling Castle dating back to 1400s, Bannockburn with Robert The Bruce and Ocean Terminal Greenock, Glasgow for all cruise ship visitors. All fantastic day trips and remember we can design your very own tour with us, just contact us with your requirements and we will do the rest