Culross by Tartan Tours Scotland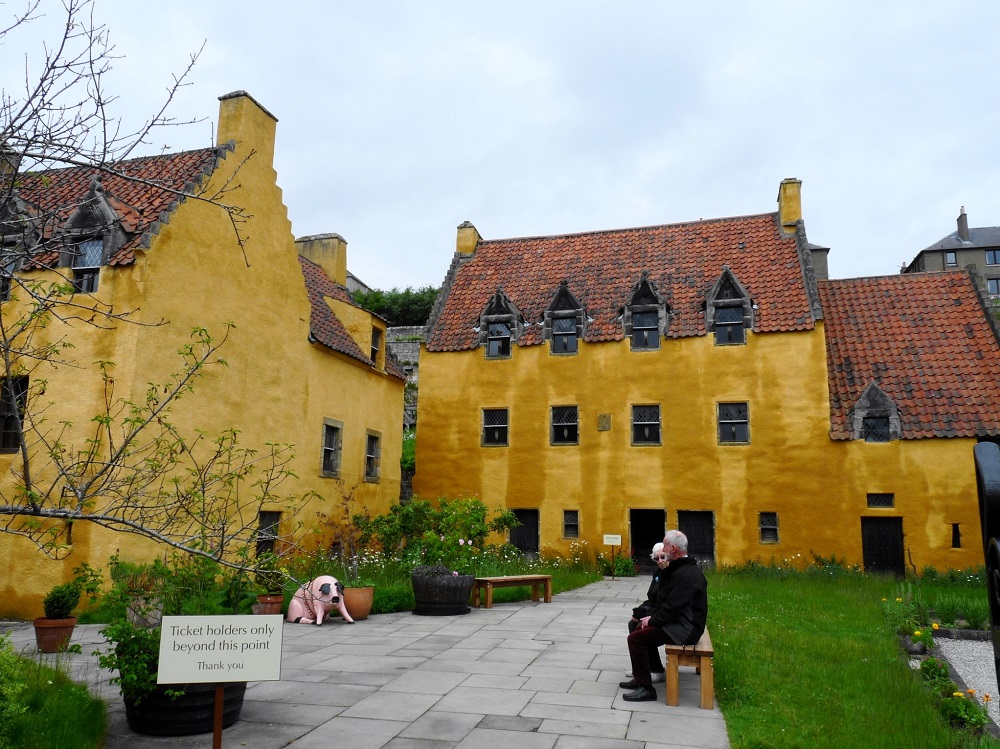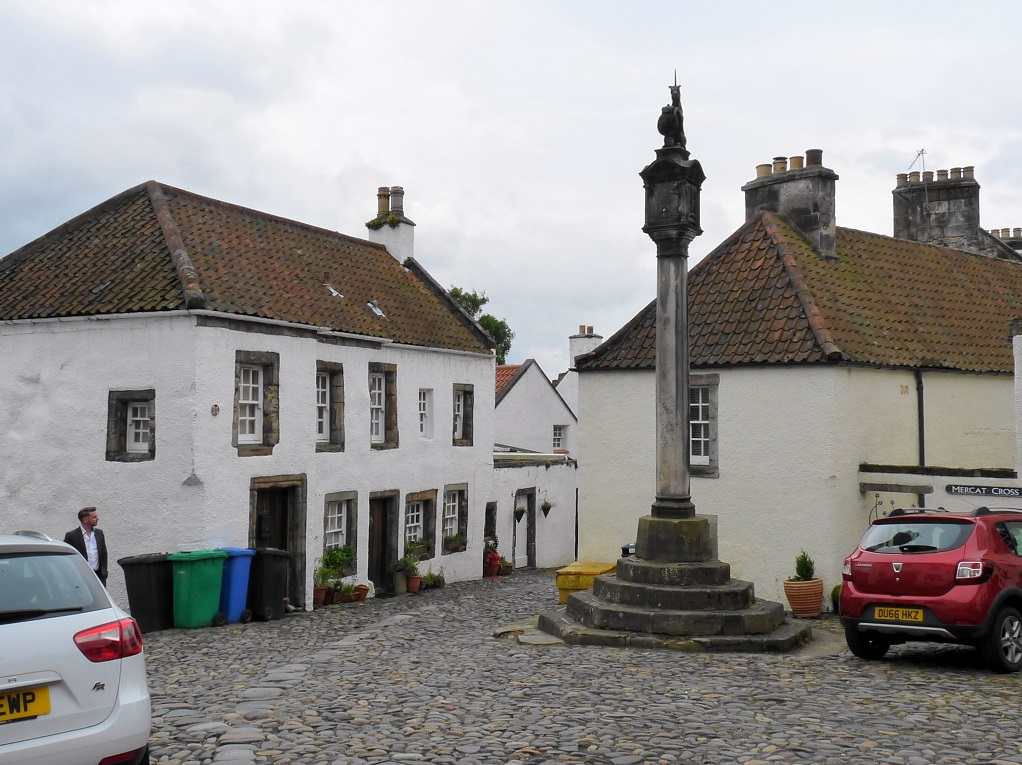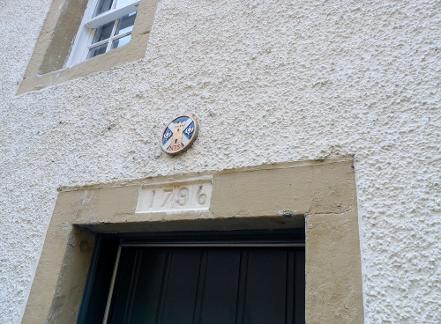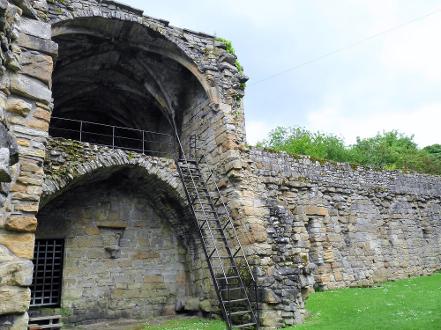 Tartan Tours Scotland Culross Tour
Our Culross Tartan Tours Scotland tour visits the Fife village that time forgot. Culross is the most complete example in Scotland of a Burgh from the 17th and 18th centuries.
This like all our Tours is a private Tour just for your party with an expert guide for your trip.
Our Culross Tour is like a trip to a film set with its red pantiles roofed tiled cottages, line narrow cobbled streets which all converge on The Mercat Cross. The Mercat Cross recently featured in the hit television show Outlander.
Its not only the the lovely streets and houses that are a must see on this Culross Tour, but the ruined Abbey which was founded in 1217, The Church and The Palace.
The Royal Burgh of Culross is step back in time and really gives you a feel for what Scottish villages were like hundreds of years ago.
Culross is still a lively thriving community, with families living modern lives in houses dating back to the 17th Century.
Our Culross Tour takes you back to a forgotten time, with its history dating back to the 6th Century as an important religious centre.
This is a full day tour, which allows you to take your time have some lunch or a coffee while exploring the fantastic Fife Village.
Our Culross Tour includes collection, and transportation to and from your pick up location with your personal tour guide for the day.
We suggest you allow 6 hours to ensure you make full advantage of this memorable day with Tartan Tours Scotland.
Maximum tour size - 4 people contact us now for details and availability
Culross Tours By Tartan Tours Scotland
Available for booking now from Tartan Tours Scotland.
Private Tour 1-4 people
Private Tour Guide

Go back in time and discover
16th & 17th Century Scotland

Collection/drop off available Glasgow and surrounding area. Contact us now for further details
Tartan tOURS sCOTLAND Culross tOUR
Our Culross Tour, allows you to visit this fascinating Royal Burgh. Allowing you to step back in time to the 16th and 17th Century. Tartan Tours Scotland will let you travel in style and luxury to Culross, where there will plenty of opportunities for photos to take home to show friends and family.
Culross recently appeared in Outlander a television series which is based around the novel by Diana Gabaldon. Produced by Sony Pictures Television and developed by Ronald D Moore. Outlander was premiered on the 9th of August 2014.
Dating back to the 6th Century as an important religious centre. we first find reference to Culross when Princess Thenew was expelled and cast adrift in boat by her father the King of Lothian, and by chance the winds and tide took her to Culross. Rescued by the monks, her son Mungo was born.He was brought up by St Serf and as a young man traveled to found his own religious community. The chapel ruins which mark the spot where the Princess came ashore can still be seen today.
It was theses monks who unlocked the door to areas prosperity by becoming the areas first coal miners. Salt panning was also a major industry in Culross.
Culross became the Burgh of Barony in 1490, giving it economic privileges, and allowing it to buy and sell goods.
When James VI became King, he was concerned that due to the amount of coal exporting that there would not be enough left to support the local market. The standard measurement of coal at the time was the Culross Chalder, which really reflected the importance of the area the to coal industry.
Over the years these industries and the prosperity of Culross declined, however the buildings remained, unlike other villages where they were pulled down. Time literally stood still in Culross.
In 1932 The National Trust bought the Palace for £750 and by the start of the Second World War the trust owned over 20 properties. It was this fore sight that has allowed us to step back in time on our Culross Tour, and imagine life back in the 16th and 17th Century
To check availability of this tour please contact Tartan Tours Scotland using our contact page and we will be only too happy to arrange a fantastic private tour just for you while you holiday in Scotland.
Or why not look at some of our other tours that are offered by Tartan Tours Scotland,Robert Burns, The Falkirk Wheel, The Kelpies, Inveraray, Loch Lomond, Stirling Castle, Jacobite Tour, Bannockburn, Whisky and Wallace, Culloden, Outlaw King , Ocean Terminal Greenock, Glasgow, Mary Queen of Scots Tours and our new exclusive Robert the Bruce Tour.
The Falkirk Wheel a marvel of engineering, The Kelpies modern day 30ft sculptures, Inveraray with its stunning Castle, Loch Lomond with its Bonnie Bonnie Banks, Stirling Castle dating back to 1400s, Bannockburn with Robert The Bruce and Ocean Terminal Greenock, Glasgow for all cruise ship visitors. All fantastic day trips and remember we can design your very own tour with us, just contact us with your requirements and we will do the rest